Animal Protein Production Line
Description
Spray dryer can be used to get animal protein. Animal protein, which is easy for adults to absorb and utilize, can be made by animal meat. What's more, animal protein has a complete kind of essential amino acids with reasonable proportion. So it's easier to digest, absorb and utilize when compared to the generally vegetable protein. In addition, the animal has relatively higher value and wider prospect of market.
Process Flows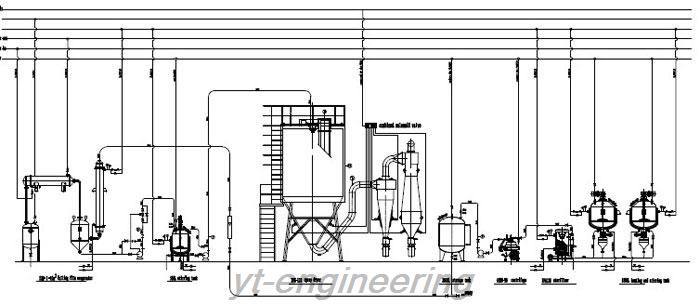 Yutong Company is a spray drying machinery supplier in China. Besides centrifugal spray dryer, Yutong also provides belt dryers, hot air oven, vacuum drying machine, mixing machine and granulating machine. Our products have obtained several national patents and we have powerful research and development as well as innovation capacity. Additionally, spray dryers must undergo a trial run in the workshop, and only those qualified products are allowed to leave the factory.